So its the fall season which means we can accentuate beautiful browns, pretty patterns, and deep colors! Check out a couple of my favorite, must-have fall bags for every purpose!
For School: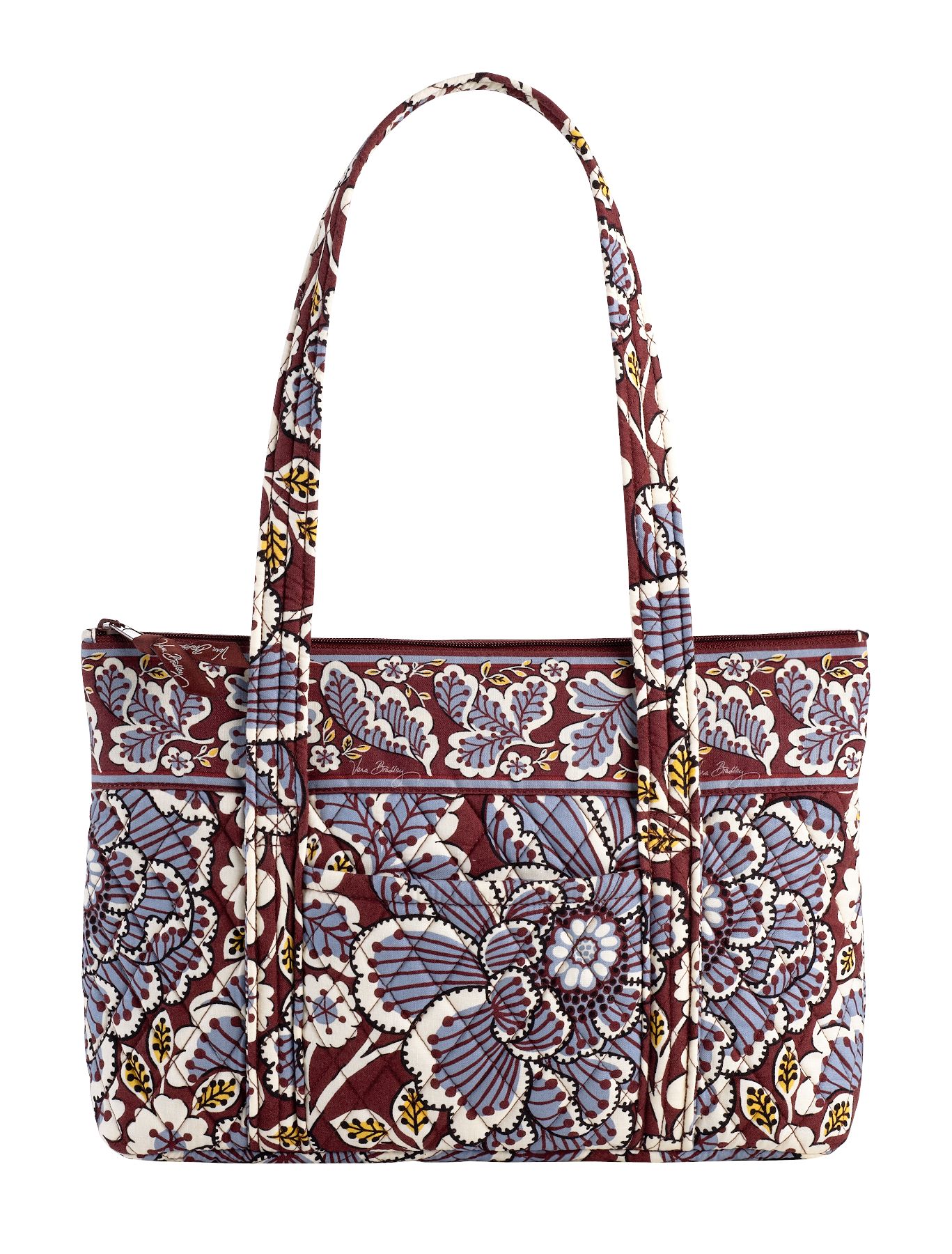 I love tote bags for school! They are perfect to keep your books and binders in while looking gorgeous at the same time! I use this Vera Bradley "Slate Blooms" Villager Tote for all my school essentials and it's an awesome pattern for the fall/winter seasons! It has plenty of pockets for organization inside so no one else can see! It also has hidden compartments for your keys and phone so you can be sure nothing will get stolen! It costs around $70-80 dollars and you can Get It Here!
For Everyday Use:
For a bag to use everyday, everyone usually needs something thats not only fashionable, but its also convenient! I prefer a big slouchy bag that can fit everything! It needs to be able to fit my phone, ipod, huge wallet, keys, and my makeup bag plus space to fit even more things! A good example of this is the "Big Buddha Kirsten Bag". Its huge and stylish at the same time! The brown is PERFECT for the fall season and a bag like this is a must have! Its something you can grab and run out the door with out a hassle. It costs around $81.00 and you can get it on this awesome bag site called Baghaus.com! Get It Here!
For Going Out:
I hate lugging around huge bags for a night on the town! They are a pain and can keep you from dancing the night away with your girlfriends! Clutches are perfect for a night out and they are also very, very in style! They come in about every style/ color imaginable and they are also a lot cheaper than buying a hand bag! This Forever21 wallet/clutch is perfect for a night out because its small and fits all your cards/money and its also lace and VERY in for fall! It costs only $8.80 and you can Get It Here!
So that raps up some cute fall bags and I hope you guys enjoyed! I've been getting some E-mails about how hard it is to follow this blog because in order to use it, you need to have a google, yahoo, or twitter account and a lot of people don't have those. So I've decided to do a mailing list as well for update on the blog, etc. To join, just E-Mail me at emlovesbeauty@yahoo.com and say "Join Mailing List" and I'll add you to the automatic update list which will send you an e-mail whenever there is a new post! For other updates, follow me on twitter (twitter.com/emlovesbeauty)! Hope you all enjoyed!
DISCLAIMER: I am not affiliated with any of these companies. These are all my own opinions.